A Noir Take On A New Flavor
Dark and sensual. Tempting and a little mysterious. Black cherries were about to introduce a complete seduction of the senses to the Grey Goose family of flavored vodkas.
So we named it Grey Goose Cherry Noir, layered on bold branding and created a tantalizing launch campaign.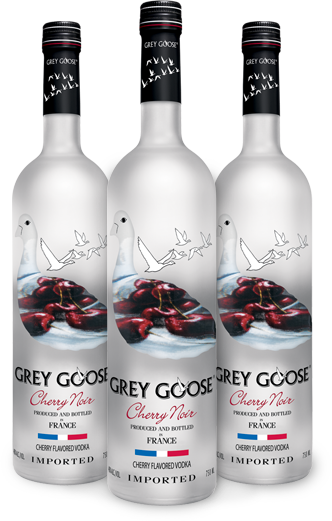 Challenge
Help launch the newest flavor of Grey Goose by developing a brand personality that's distinctive among a crowded competitive set while maintaining a strong connection to the parent brand. Additionally, create a 360° launch program for consumer engagement that drives awareness and trial.

Insights
The flavored vodka category is crowded, so it takes a lot to stand out in shelf and in the mind of the consumer
The target, including the important male multicultural segment, seeks a more dynamic flavor profile with engaging, exciting personality

Strategy
Develop a bolder, darker and more sensual side of the Grey Goose brand, and introduce it to consumers in a way that creates an emotional connection with the brand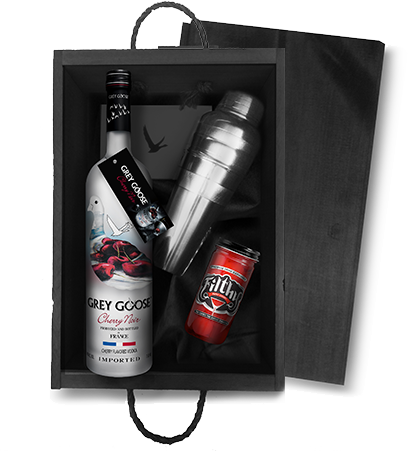 Product Name
We started by defining a bolder, more sensual take on the Grey Goose brand persona, which informed our naming and packaging development.
Social Media
Then we created a launch plan, inspired by the mystique of film noir, with a focused social component that emphasized quality with an intrinsic backstory and built excitement with exclusive behind-the-scenes content from the TV spot. Plus, we seeded the brand among influencers, and promoted it via Twitter.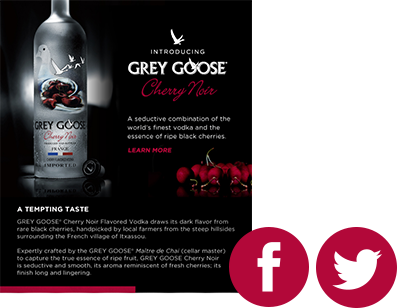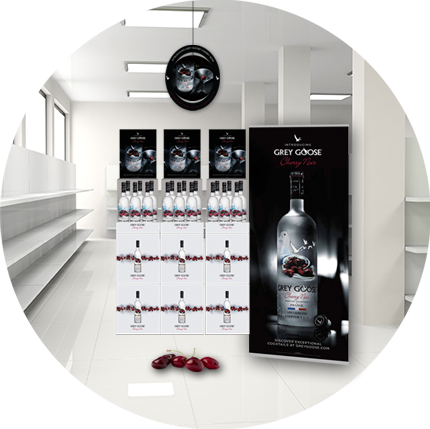 In-Store Displays
At point-of-purchase, we brought the sexiness of Grey Goose Cherry Noir to the in-store environment.
On-Premise Point of Sale
We brought intrigue to the on-premise and drove bar calls.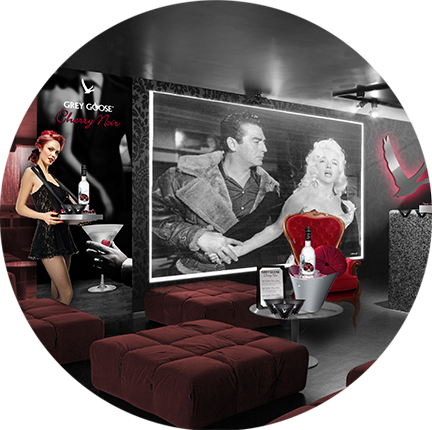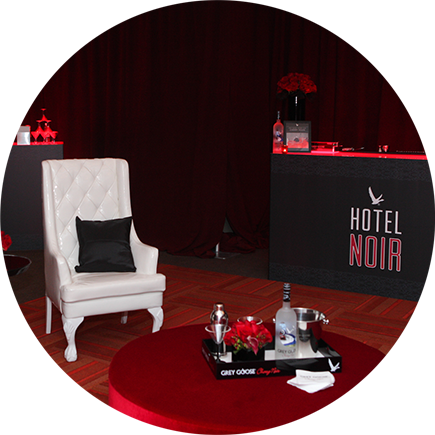 Internal Launch Event
To create ambassadors among Grey Goose employees, we created an internal launch celebration, with a social sharing contest and in-house events.