Sapporo Longboard Promotion
Creative professionals want authentic brands. And they crave uniqueness and craftsmanship more than most. To attract their attention during the peak summer beer season, Sapporo partnered with a high end longboard maker to create a custom board everyone would want to get their hands on.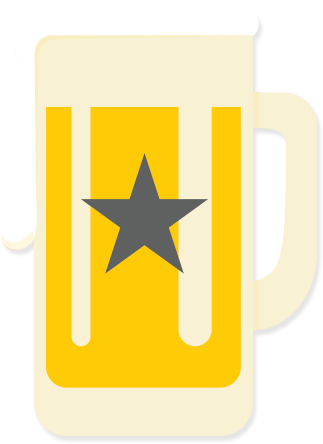 Challenge
Create a compelling promotion that simultaneously engages the Creative Professional and encourages online engagement, while meeting the needs of the sales team by anchoring retail displays and driving on-premise engagement.

Insights
Creative Professionals have an appreciation for craftsmanship and uniqueness and an affinity for products that share those values
The popularity of longboarding is growing nationwide, especially among Sapporo's target audience of Creative Professionals
Longboarding, a surfing-inspired subculture of skateboarding, is the perfect combination of artistic platform and utilitarian usability
It provides the Creative Professional with a mode of transportation he can customize to fit his personality and style

Strategy
For a brand that prides itself on authenticity and craftsmanship, Sapporo wanted to catch the eye of the Creative Professional both online and in-store. And a custom longboard from high end longboard maker Loyal Dean was the perfect solution. We engaged Creative Professionals with a social media driven promotional giveaway to gain attention and drive purchase during the key summer beer season.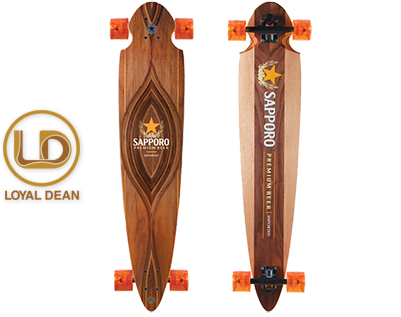 Partnership
It all started with getting the right board. Sapporo partnered with Loyal Dean Longboards to create custom longboards.
In-Store Displays
To get people talking, we featured it everywhere we could to sell more Sapporo.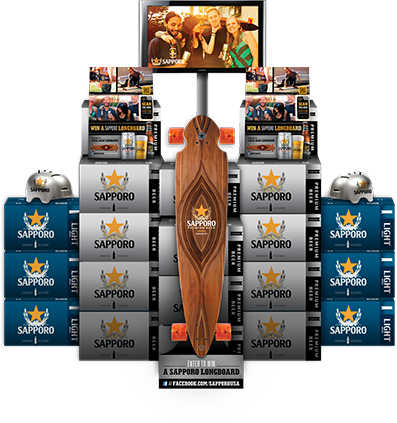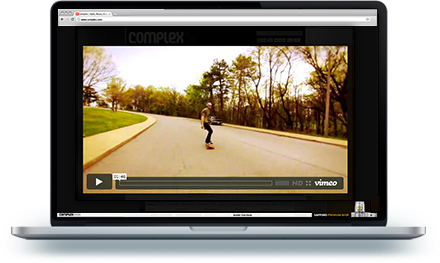 Social Media Advertising
Highly targeted Facebook advertising also ensured that campaign reached Sapporo's target audience of Creative Professionals.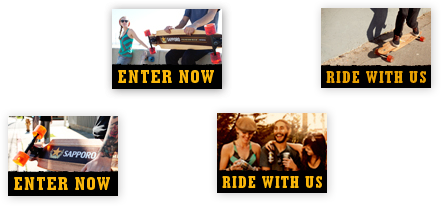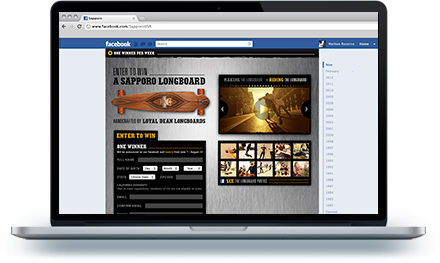 Social-Mobile Sweepstakes
A custom Facebook application served as the entry hub for consumers, while also offering longboard lifestyle content. To offer an alternate means of entry, we created a mobile website to attract consumers at retail and on-premise promotions.
Social Engagement
Photos of the boards and winners provided engaging and highly shareable content all summer long.